Elements of Asian Design — Located in a historic suburban neighborhood, this 1.4-acre property was dominated by huge oak trees and a mature landscape that had suffered severe impact from construction during the home's recent renovation.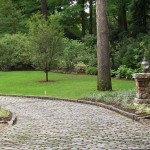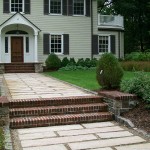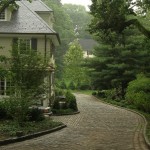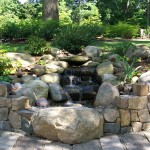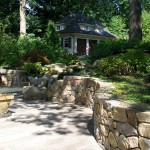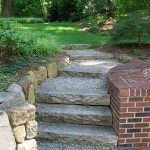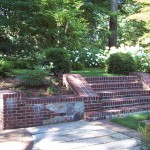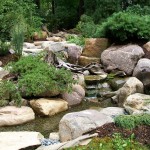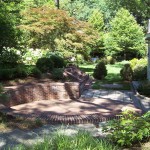 Heavily influenced by their time spent abroad, the owners of this property wanted to incorporate new elements of Asian design into the landscape.
It was also important to work around the large existing trees and other existing site elements.
In the end, the overall design for this traditional home was to become a fusion of old and new.
Guided by many of the aesthetic principles used in Japanese gardens, a design was crafted to blend the two cultures into one seamless landscape.
The design incorporated an extensive use of stones, which were carefully selected for their color, grain, and shape; and placed in the field with reverence for each of these characteristics.
Streams, waterfalls and water basins were placed to provide focus in some garden areas and contemplative white noise in others.
To complement the newly built tea house, a traditional Japanese tea garden was designed.
A palette of plant materials was developed with careful consideration for bloom time, color shape, and texture for year round interest and artistic composition.
The combination of all these elements resulted in a majestic landscape that complemented this historic house and will render years of enjoyment for future generations.