Nestled In The Woods — Situated on a corner lot in a historic suburban neighborhood, this traditional Tutor style home presented challenges of buffering both views and noises from busy adjacent roads, as well as fulfilling the owner's desire of having a home that was nestled in the woods.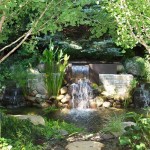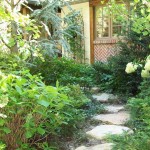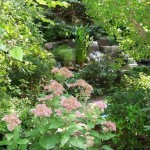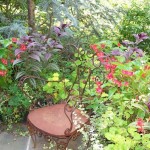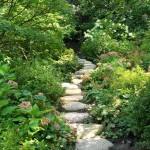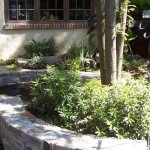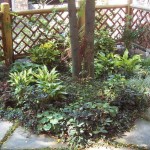 To this end, a lush landscape was created using a broad palate of trees, shrubs, perennials and water features.
Emphasis was given to the seasonal attributes of the plant materials for year round interest.
Several individual spaces were designed to incorporate focal points using water features and seating elements that are threaded together with a stepping stone path.
Custom water features were designed to provide a specific sound or feel; water bins with spouts for sound, fish ponds for wildlife, and a water table for quiet reflective contemplation.
The careful manipulation of all these elements results in a rich harmonious natural landscape which provides a year round oasis for its users.
(The fish ponds are also pretty fun for the boys to play in!)